Redundant Power Supply Unit
The IC-RPSU-01 system is a high efficiency, fully protected, dual dc power supply unit. Two industrial grade switched-mode power supply modules are installed to operate individually, in hot-standby (1+1) or parallel mode. It is designed with the latest switching technology for maximum efficiency and stability. It is recommended for applications requiring high-integrity power supplies such as Page & Party Systems, PA/GA Systems, Sirens, Audio Evacuation systems and other safety-critical uses.
It is supplied in a 2-U rugged enclosure with LCD for displaying output voltage, curent and status.
Features:
Universal AC input/ full-range
Built-in power factor correction
AC input active surge current limiting
Protected against short-circuit, over-load, over-voltage and over-temperature
Industrial standard 2-U, 19-inch enclosure
Serial Interface for remote monitoring
Active supervisory circuit for automatic switching of the PSU modules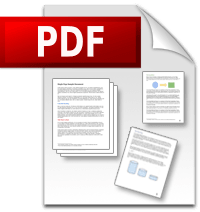 The IC-RPSU-01 system is a high efficiency, fully protected, dual dc power supply unit. Two industrial grade switched-mode power supply